We convert video tapes to digital transfer, VHS to DVD.
If you are thinking about your old video tapes and you are not sure where to start, give us a call and we'll be happy to assist you with any enquiries on how to convert video tapes to digital or transfer VHS to DVD conversion.
Convert Video Tape to DVD conversion
Works Perfect provides the best quality in video tape to DVD transfer. Converting VHS to DVD and all other old video tapes like VHS, VHS-C (compact), MiniDV, DVCAM, Video8, Hi8, Digital8, MiniDVD, BetaMax, MicroMV, BetaCam and U-Matic.
Convert Video Tapes to Digital Conversion
We also convert video tapes to MP4 digital files onto a USB stick or external portable hard drive (HDD). Converting VHS to digital to be played, backed up or edited on your Mac or PC computer, laptop, Ipad, IOS or Android mobile smart phone or on a smart TV via a USB stick. We make it easy for you to watch all your video footage.
Convert DVD to USB MP4 or Blu-ray disc to ProRes Digital Conversion
We can also convert DVD's onto USB MP4 & AVI or Blu-ray Disc to Apple ProRes & M2TS digital files to be backed up onto a USB stick or portable hard drive.
Furthermore, we can also convert full HD 1080 digital video files to a Blu-ray disc or DVD. Enquire with us for pricing.
Free pick up and delivery in Sydney metro area if we convert 30 or more video tapes, audio tapes or film reels.
For 30 or less items converted. Pick up and delivery charge is $30.00 each way in Sydney Metro area.
All other tape conversion jobs outside Sydney metro area would have to be dropped off into our shop or posted. Postage charges apply. Please contact us before posting.

Why Choose Works Perfect to convert video tape to digital & DVD

We guarantee the highest quality in digitizing video to DVD transfer and video to digital conversion at the best price. With exact picture quality from

video to dvd conversion, and video to MP4 digital conversion

.
We offer very competitive pricing for the highest quality in video to digital conversion possible. We use the best professional broadcasting equipment.
Deal directly with the business and person who is going to convert your video tapes to DVD.
Very fast turnaround time. Therefore, we also do your transfers quickly and efficiently.
We professionally copy your tapes to digital in our 24 hour secure premises. We are located in a shopping centre with 24 hour security. Furthermore, your tapes remain in the shop.

Converting video tapes to digital

is our specialty. We also provide the right advice, even if you're not getting your VHS to DVD converted with us, you can speak to our technician to find out what you need to know about VHS

conversion service

or VCR to DVD service

.

We value your privacy. Our customer's video tape information is backed up for up to 2 months and never shared or lost.
We understand the importance of keeping your video tapes in the same condition and we return all tapes back to our customers and ensure there is no quality loss.
Providing great customer service.
Finally, we strive to be professional, honest and transparent with our customers ensuring that your experience with us is an impressive one in getting your VHS to digital converted. After all, our customers become in some way part of the Works Perfect family.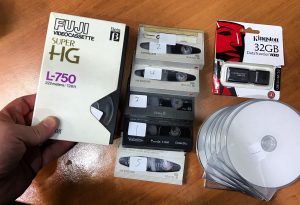 Works Perfect accept jobs Australia wide!
You also can pop into our shop or post in your tapes to convert videos to DVD. However, if you are going to post in your video tapes, please fill in the contact form located at the bottom of this page to get in contact with us. We will contact you with more information on how to post your video tapes.
Deal direct with the professionals in converting video tapes to digital
We have over 25 years experience in converting video tapes to DVD. Furthermore, we use professional equipment to ensure the highest quality in transferring all your old home movie VHS to DVD, Blu-ray and MP4 USB/HDD and other digital formats to suit your requirements.
Don't throw away your video tapes! We repair video tapes and clean mold/fungus/mildew build up from the video tapes – Enquire with us today!
If your tapes require repair or cleaning from mildew/mold build up, it will cost an additional $25.00 to $70.00 per tape to have it cleaned up and or repaired. Then we can convert the VHS to digital or other video tapes to DVD.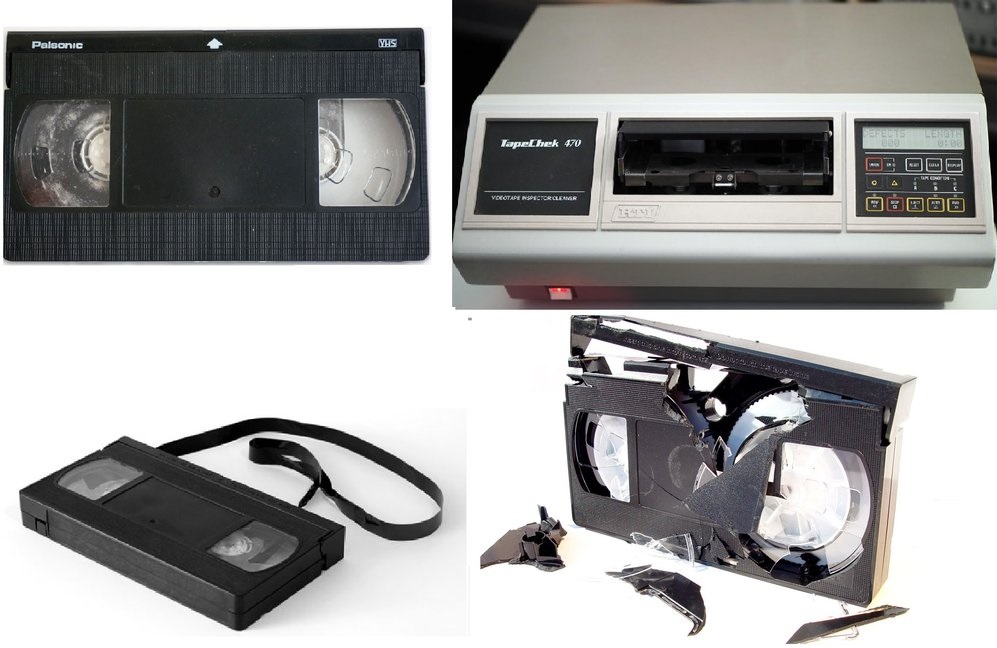 Digitize all your old VCR tapes to MP4 before it is too late
As video tapes get older, they deteriorate much quicker and as a result, the tape loses it's quality. Therefore, transferring the tapes to DVD or other digital formats, preserves the quality and will never deteriorate. Why wait any longer, we promise the highest quality in video conversion to DVD. Get Works Perfect to convert your VCR to DVD today.